A consulting firm in growth
CC is a team of talented and friendly people who understand business and strategy, and provide advice based on analysis, experience and societal understanding. Our advisers help clients with business communication and strategy.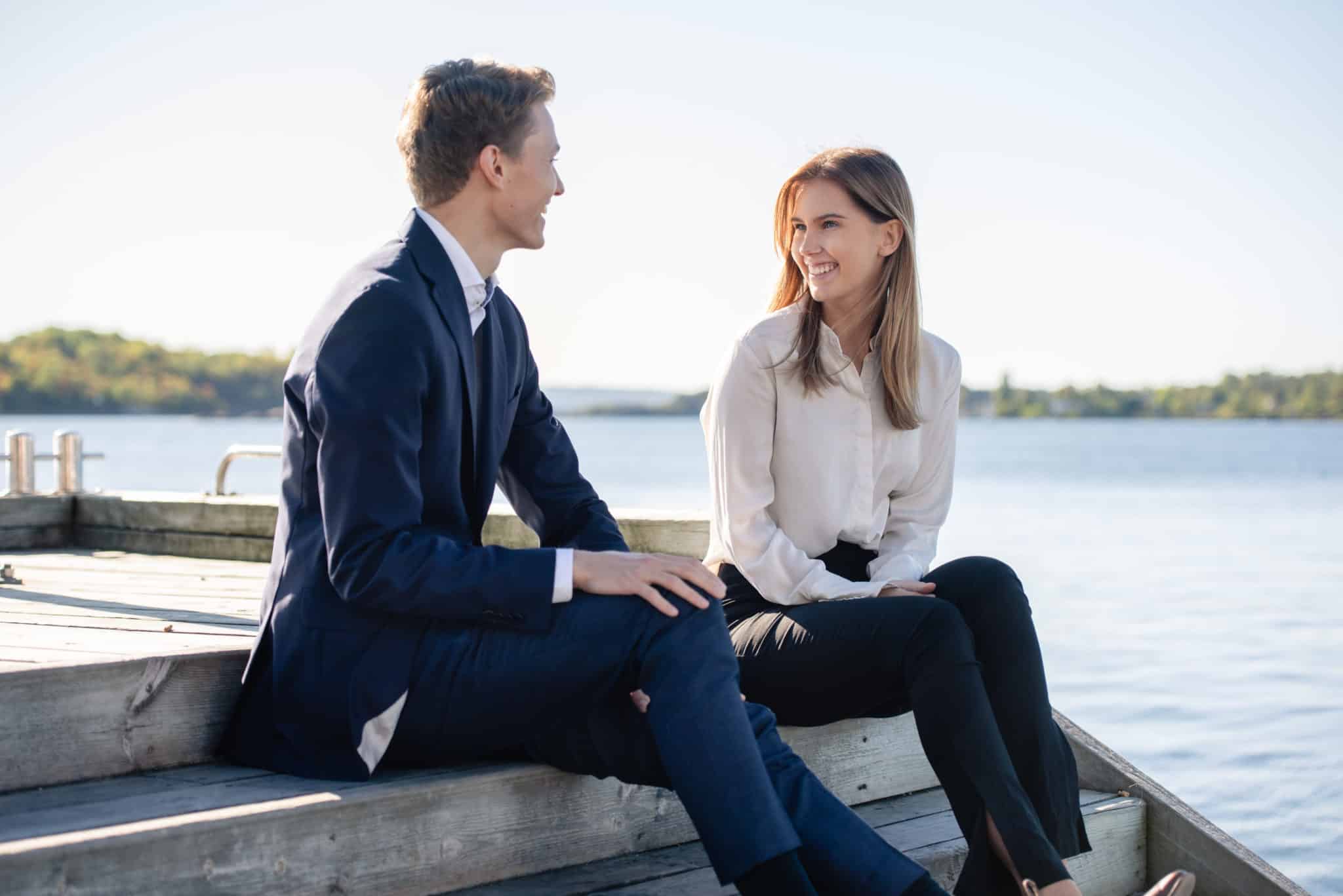 CC exists because of its people. They are the ones who shape the direction of the company, not the other way around.
CC is a place where you can take ownership of your own work without being micro-managed, and where there is a low threshold for coming up with new ideas.
We are committed to succeeding together and delivering high quality work to our customers. To do this, we need a culture that brings out the best in each other.
Our culture
Teamwork:
You are a good colleague, and you are willing to lend a hand and help your colleagues succeed.
Flexibility:
You can work whenever and wherever you want, so long as you are available. Still, we learn best and have more fun when we are in the office together.
Your work is valued:
Relationships and trust are built over time and are crucial to our business. In an industry that is often characterised by a lot of turnover, we see eternity as the time perspective when we hire you. And we are so sure that you will wish to stay, we do not set a probation period or competition clause upon resignation.
Results, not hours:
Worn out advisers are not good advisers. We are most concerned about the results you create, not the number of hours you spend.
Remuneration:
You are part of the best team in the industry, and that should be reflected in our payroll system. Most of our employees are co-owners, and we have a fair and transparent bonus model that rewards efforts and results.
Balance and family:
You are a whole person with a life outside of work. At CC, we value the family, and we want to meet and include your family, whether it be on forest walks, the Holmenkollen relay race, or at the Christmas party. We also cater for new family members and have a welcome pack for CC babies. You can also use CC's premises for family parties and the like.
Togetherness:
During busy days on-the-go, we make time for regular social activities. In the spring, we travel abroad for inspiration, to learn from other agencies and industries. In the autumn, we have an internal kick-off in Norway.
Education and inspiration:
We keep ourselves up-to-date professionally. Everyone in CC is encouraged to spend time on competence-enhancing activities, and the costs will be covered.
Sharing:
We learn best through sharing. We value sharing inspiring stories and showing what we are able to achieve for our customers.
Tools:
You will have access to the tools that will enable you to do your job as effectively as possible.
Environment:
We take care of the environment. We make it easy for you to make simple, environmentally-friendly choices. Electric scooters are available at the office for use.
We run our business with high integrity. We give realistic and honest expectations and feedback.
Please get in touch if you want to learn more